Social media are platforms created with the aim of connecting and locating people you might wish to connect with. The fastest way of locating people on Instagram is by searching for their usernames, but today on Naijacloud we are going to look into the steps on How To Find Someone On Instagram Using Phone Number.
Examples of fast-rising social media may include Facebook, Instagram, Twitter, and many others. People tend to use their real names on Facebook, while on Instagram people like using usernames which makes it hard for locating friends.
Let's say you have a friend's Email/phone number, and you have forgotten it's an Instagram account, you can quickly use the idea you will learn. From today's tutorial to find the users on Instagram. So without wasting much time, follow me, and let's dive in.
How To Find Someone On Instagram Using Phone Number
There is something you must take note of before trying to find someone on Instagram using a phone number. This is the easiest method, and am sure Instagram might have informed you to do this immediately after creating your account, but you skipped it because you don't need it way back then.
Moreover, you have to make sure the contact you are trying to search for on Instagram is saved in your phonebook. If not kindly minimize and do so, because it just like you using a spoon to fetch from a well (waste of time). Lol.
Download, Install or Launch the Instagram application on your phone, you will get redirected to the homepage
Click the profile icon () directly the bottom-left corner of your Instagram application, you can check the annotated image below for better understanding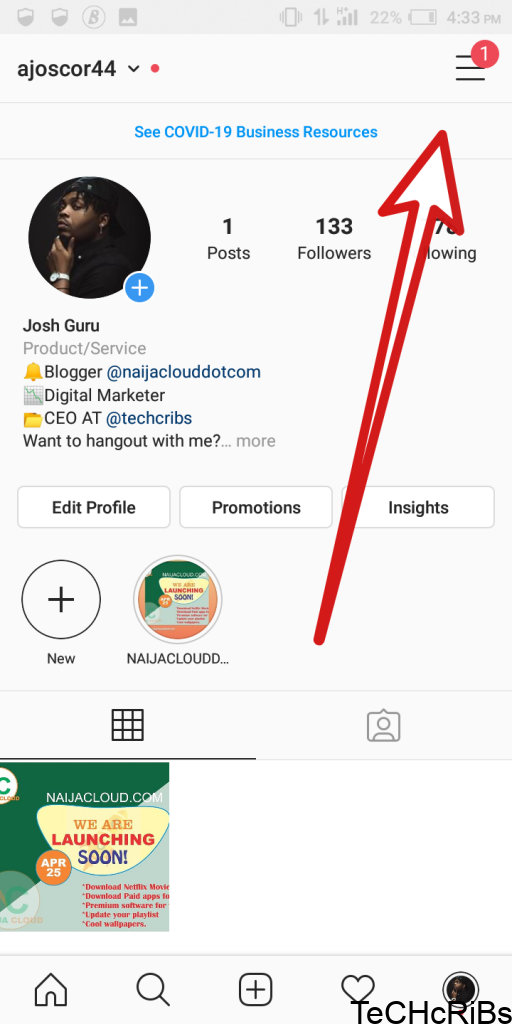 On your profile page, click the 3 dashes (MENU ICON) directly at the top right corner.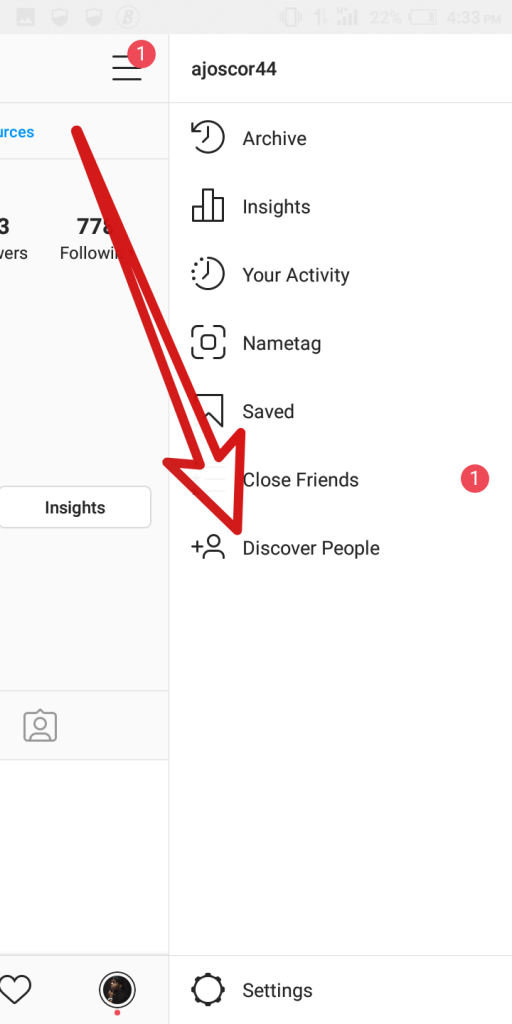 Locate and tap discover people, you will be redirected to a find people page
On the find people page, tap "CONTACTS" then click on the "connect contacts" button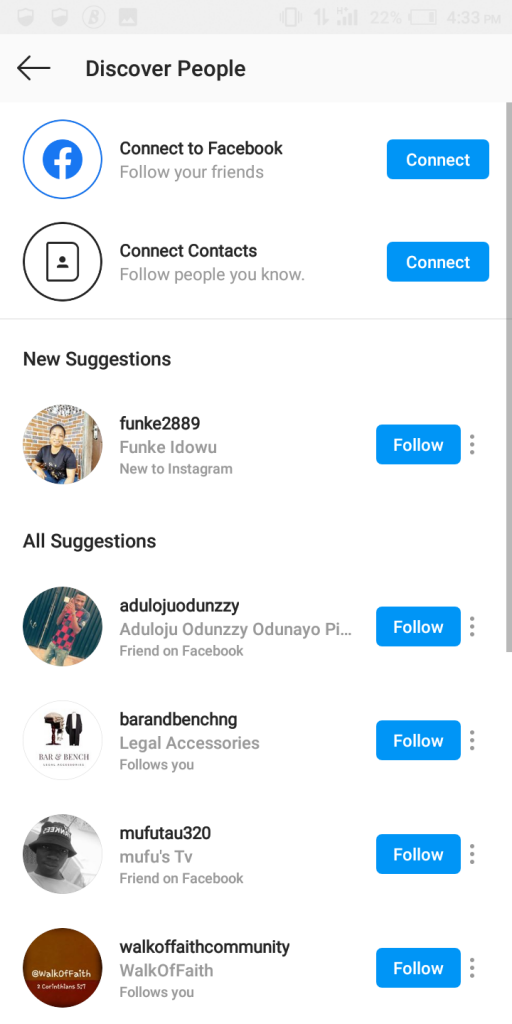 You will receive a pop-up notification from Instagram telling you "Allow Instagram to access your contacts?"
Now, tick Don't ask again and tap allow
After granting access, Instagram will completely sync your contacts. Check if they have an account with them, if they have, you will see a list of active users displaced.
Thank you for reading my post on How To Find Someone On Instagram Using Phone Number. That's all for now, this post will get updated whenever we have new updates. What did I miss? You can include them in the comment section below and get an instant reply. Meanwhile, you can check my post on 4 Tips To Know If A Website Is a Scam. Want more Juicy updates like this? Download our Mobile app below Or Join us via any of our social handles below.